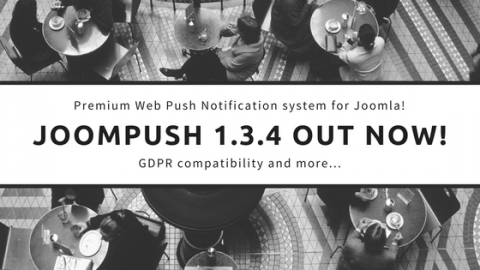 With this release of JoomPush we are adding one of the most important feature of GDPR compatibility.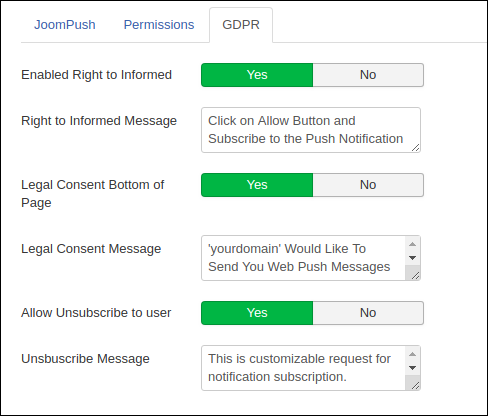 For more, please read the documentation carefully.
What else with this release?
Feature - Product Download Key Verification 
Fix Bug - Minor bug fixes
What to expect in the near future?
We will be rolling out most talked about features for Web Push Notification in Joomla like: 
Web Push Notification Scheduling
Joomla 4 compatibility 
APN integration (Apple Push Notification Service)
Let us know in the comment section what features you would want us to consider in the future releases of JoomPush.