We come across a lot of things around the web in our day to day life. Some of them are random articles that we go through, some are E-Commerce sites we want to buy something or an online course that we are taking. However, there are also a lot of distractions in our life while we are surfing over the web.
Someone calls us, phone rings, some urgent text message that needs to be replied or maybe we are just too busy to go through it now, it can be anything. And thus, our web activity is interrupted and we are forced to change our priority instantly. Very few of us remember where we had left off, what we were reading or ordering something online, etc. and actually get back to from where we had started.
As a site owner you don't want the same thing to happen to your users, specially when they are about to buy something on your site or are reading your blog. Our developers thought of putting an effort to turn this thing around a little and created JoomReminder.
Feature list:
Compatible with almost any content on Joomla
It adds a "Remindme" button on any content in Joomla. Yes, you read it right, it is compatible with all most all the components and CCKs.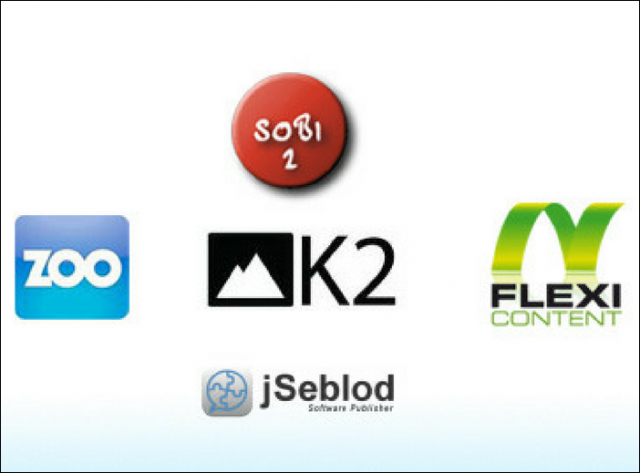 Email Confirmation
Automated email sent to your id about confirmation of your reminder with an .ics file attached to set it to your default calendar events.
Date and Time selector
Once the reminder is synced to your calendar, you will receive reminder as per your calendar's set date and time.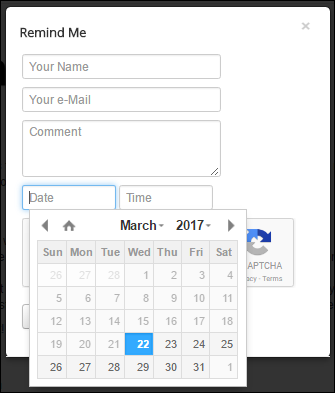 Admin Dashboard
Simple dashboard which displays the number of reminders set and for which content.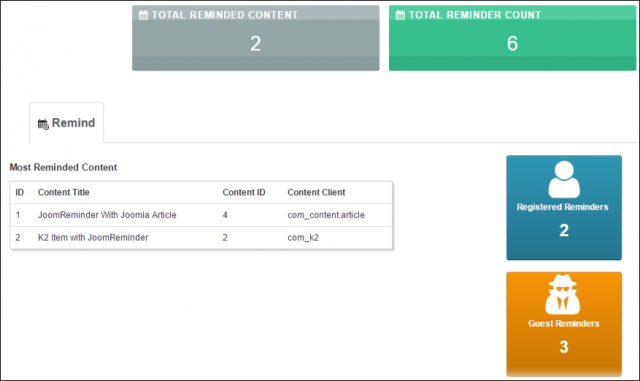 Customizable things
You can customize the thank you message, email text and also the button class though the settings tab.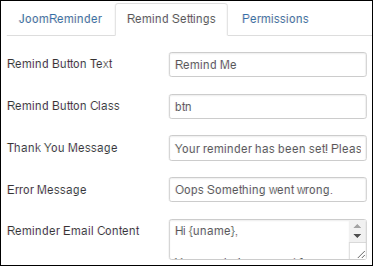 Admin List and Details View
Where the entire reminder list will be shown to admin with the user details and also the content for which the reminder was set.
User Management
User details will be shown in this view with the email id and if the user was already registered on the site or not.


We are making this component available for free. Just register and download.